APPLICATION DEADLINE HAS BEEN EXTENDED UNTIL APRIL 10, 2023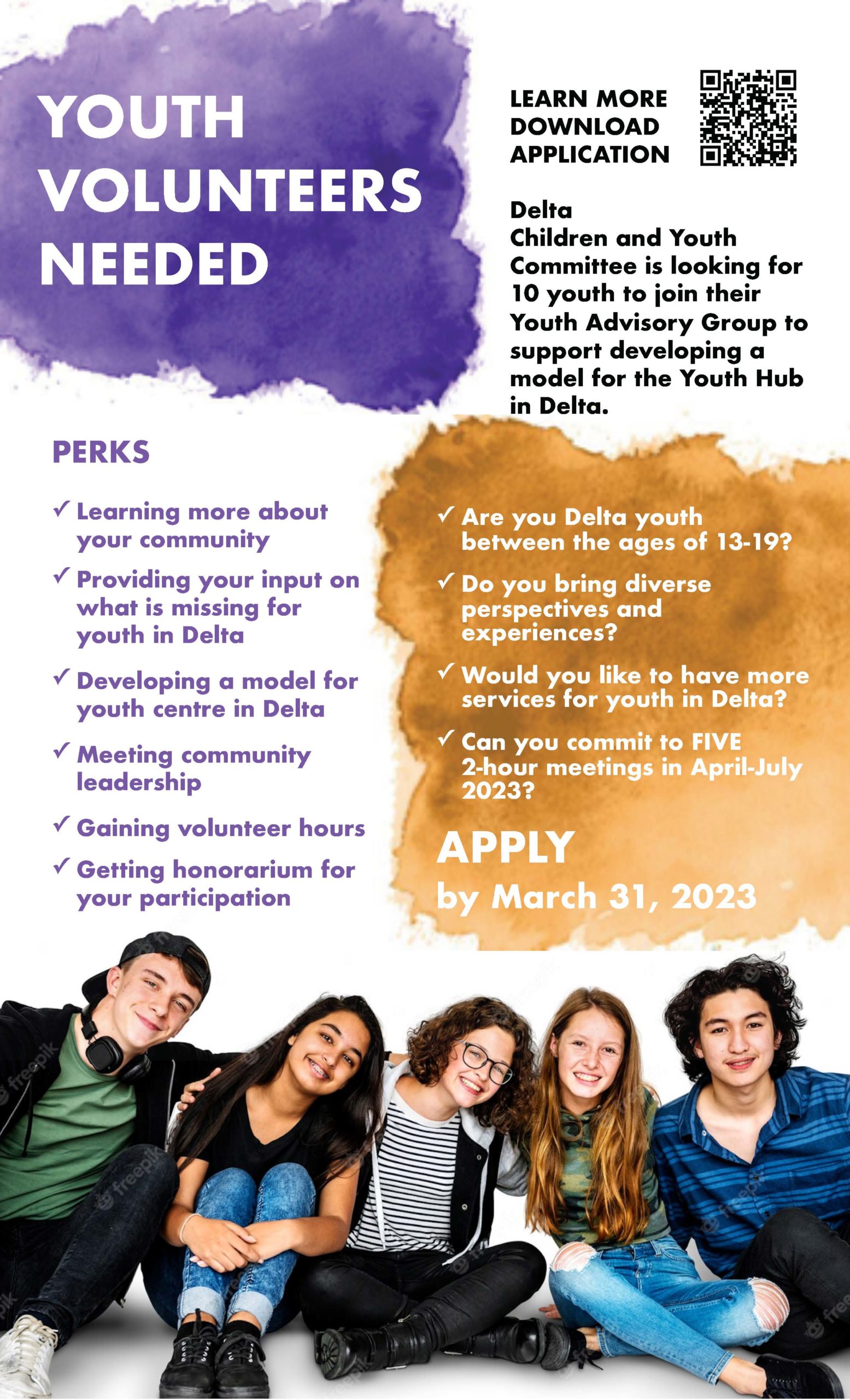 The Delta Child and Youth Committee is committed to bringing together a group of youth serving organizations and advocates to address the needs of youth in the community of Delta. The goal is to identify what services and supports are needed, and this cannot be done without the input of the young people we wish to serve. The Youth Advisory Group is a unique opportunity to offer your input and help guide the work being done. Please fill out the online application by April 10 if you are interested in joining.  Only shortlisted applicants will be contacted, and we thank you for your interest!
The application deadline has now passed.